So maybe you have a great idea for a board game and want to create some insect characters to play it with, or maybe you want to start off by making a funny-faced hoverfly or busy beetle?
You can start off by doodling some insects, copying them from an image on the internet or tracing them from a book. Try to look at what makes that particular insect special and different to other insects.
What shape are the legs? How big are the wings? Does it have and pincers or feelers? And does it already have a funny expression?
Once you have had a good look at your insect and got to know it a little, you could start to change your doodles and sketches by adding some colour, a funny face or even some googly eyes!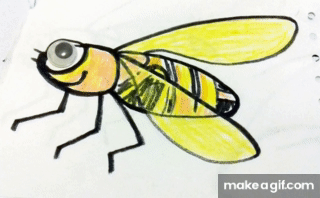 Now you have your drawn character you can think about how to make it into a board game playing piece!